This course let us explore the world of traditional shoemaking, from making a design pattern, to sewing, lasting, and cementing the leather and sole together to form our shoes. 
Below is my second project, at the bottom of the page is my first project.
I was interested in the idea of a traditional shoe (such as oxfords and derby shoes) and making them more minimal and unconventional in style by removing part of the shoe to expose the wearer's feet (or fun socks).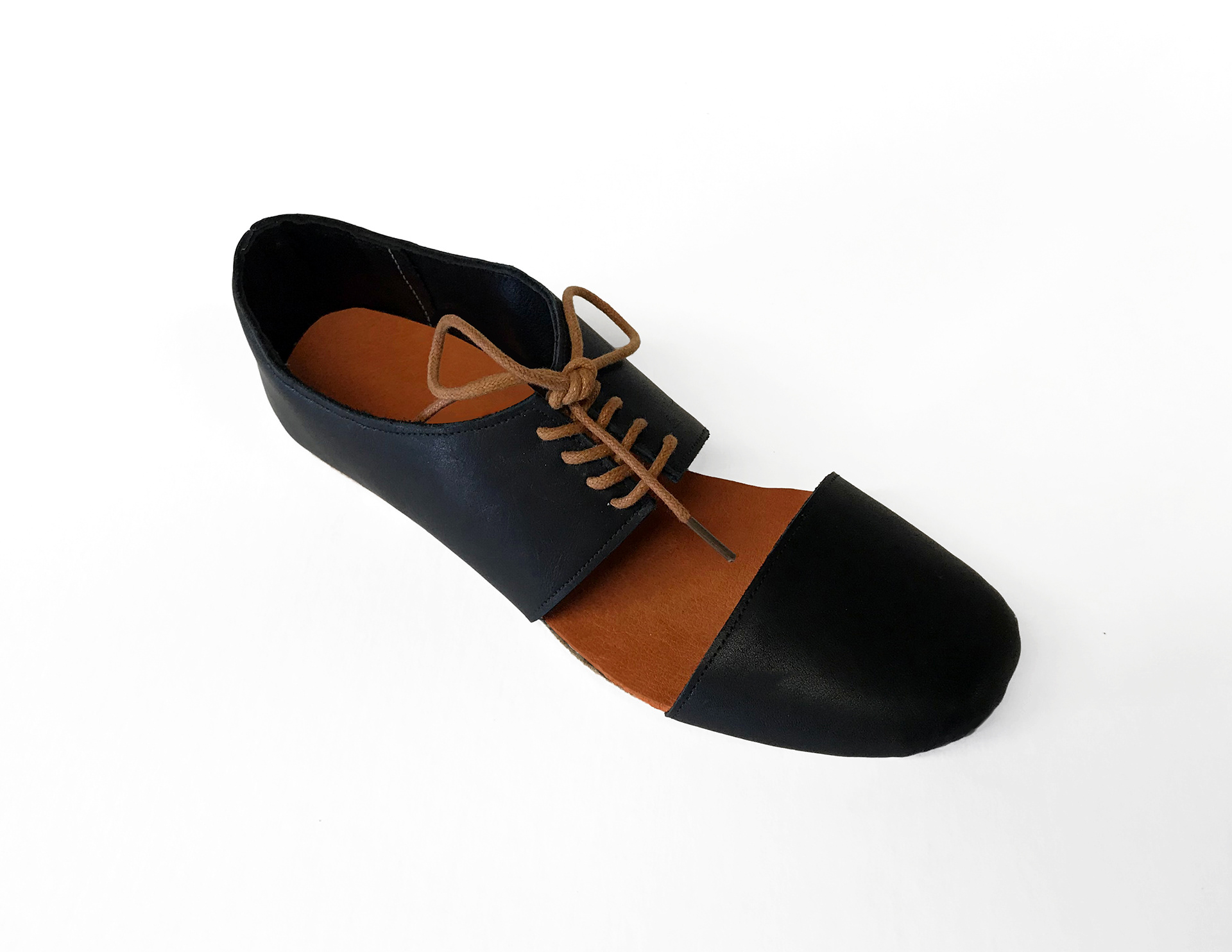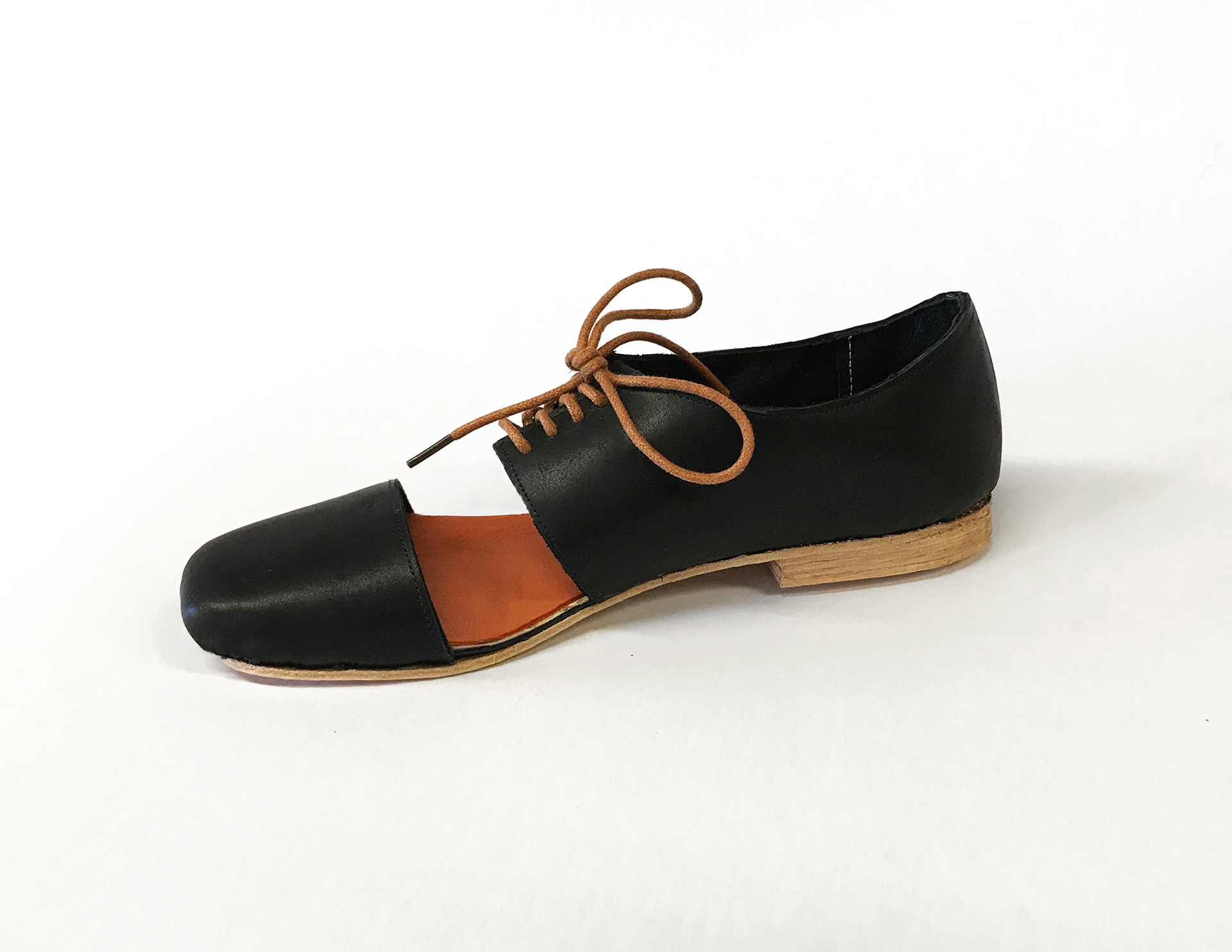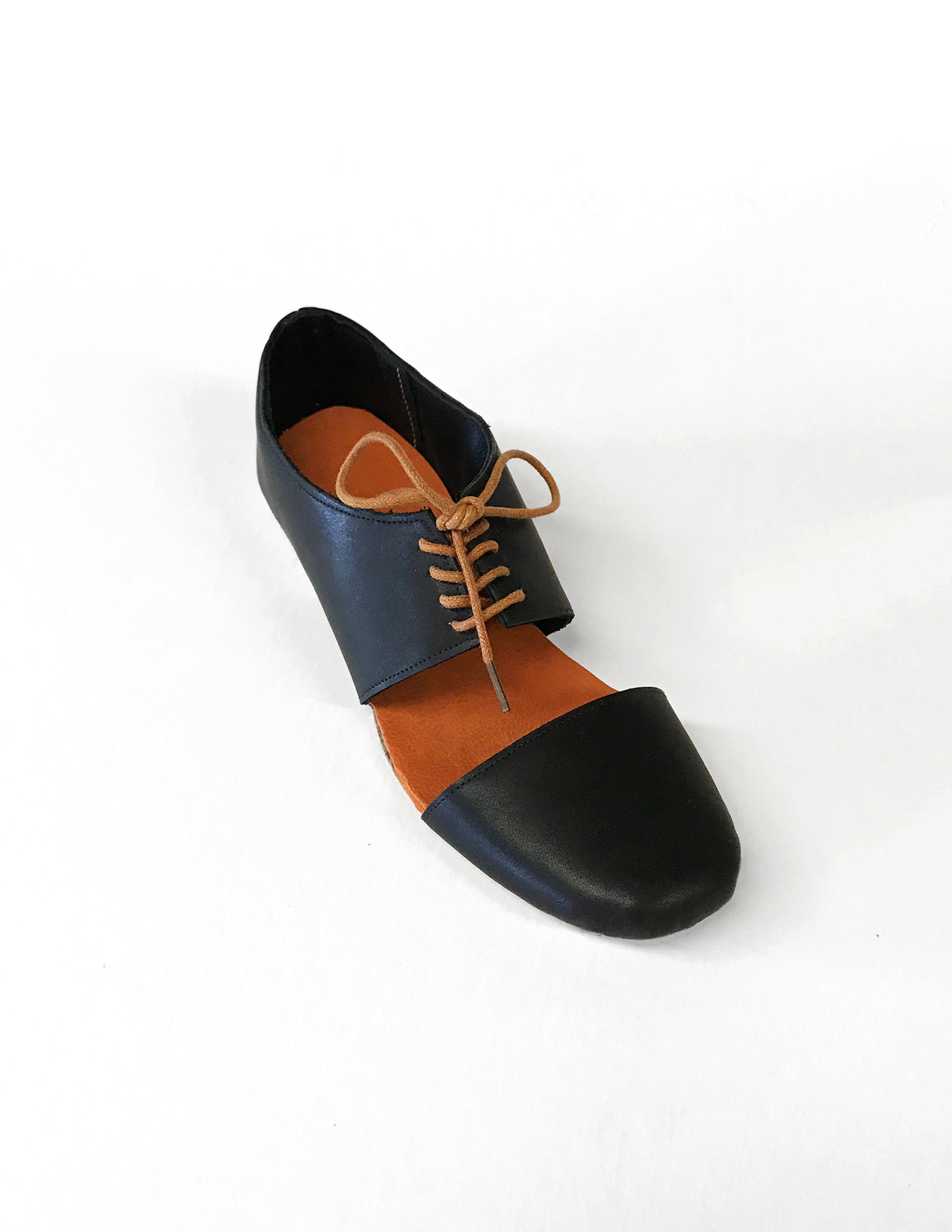 Ballet Flat / Smoking Slipper (First Project)
This was our first shoe project where we first learned the basics of shoemaking. Mine ended up looking like a cross between a ballet flat and smoking slipper/flat.